If this is your first time volunteering with us, please sign-up for an account on Galaxy Digital by going through the steps below!
Click "Sign-Up" to create your account. Sign-Up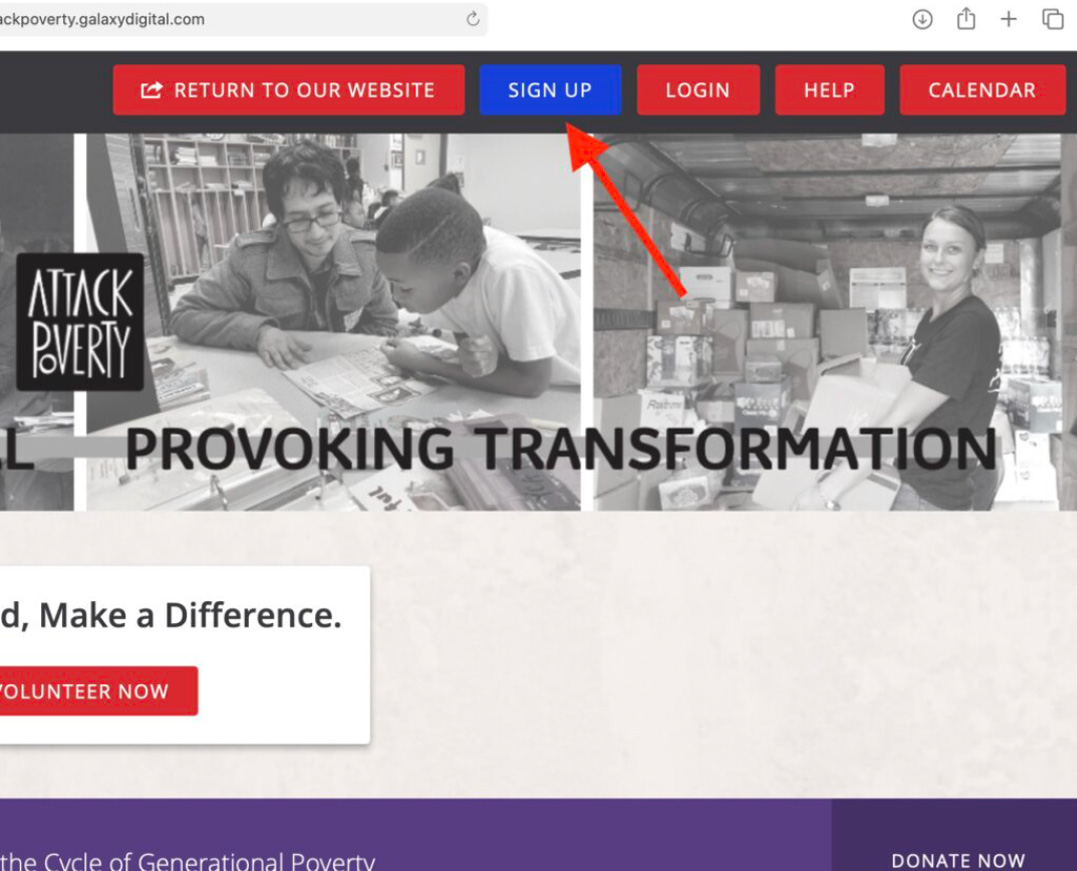 Click the tab on the left that says "Opportunities"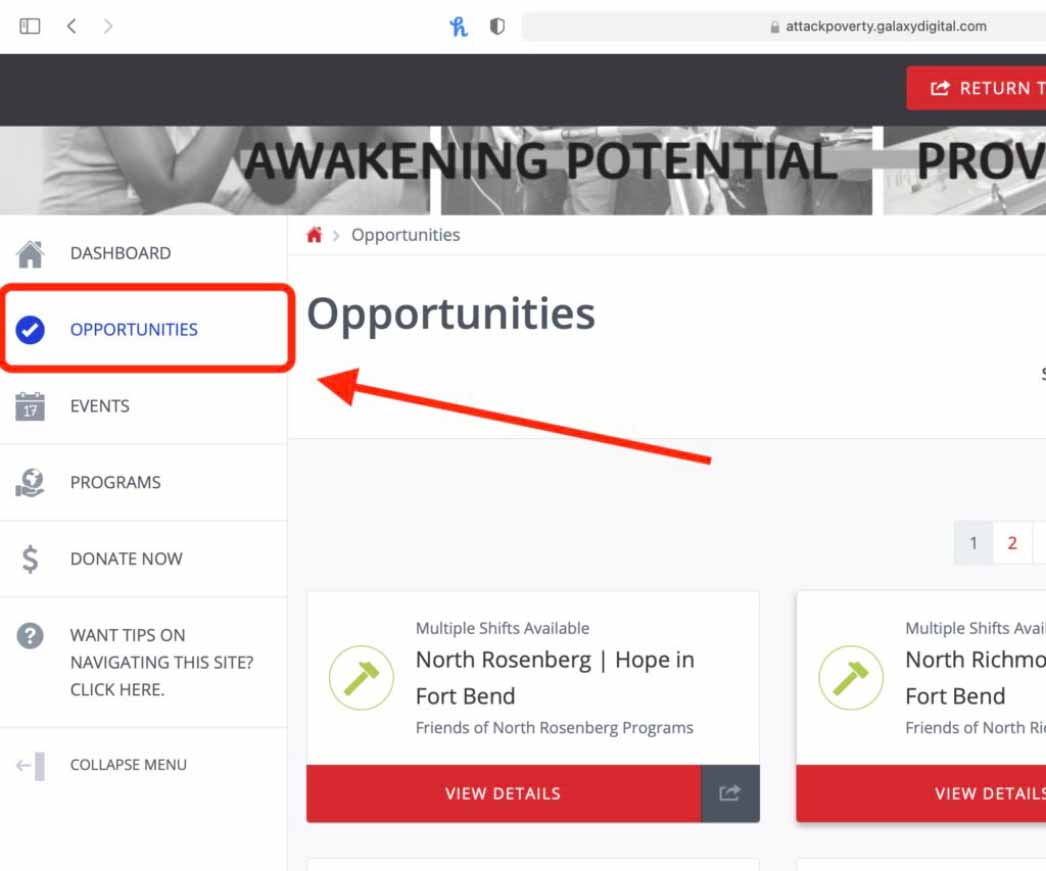 There is an app you can download! With the app, you can:
See your schedule
Get alerts, including location-based notifications when you arrive at a volunteer site
Check-in and out of your opportunities
The Volunteer Get Connected app is free to download and simple to use. Choose the link that is right for you, then just follow the steps. (If you tap these links within your phone, the steps are simple and automatic. If you click these links from a browser, you will be asked to identify which device the app will go to – in most cases that will be your phone.)
Note: Be sure to turn on your phone's notifications and location services so that you can receive prompts when you arrive at a volunteer site.